Juicy Grilled Chicken Halves
Juicy Grilled Chicken Halves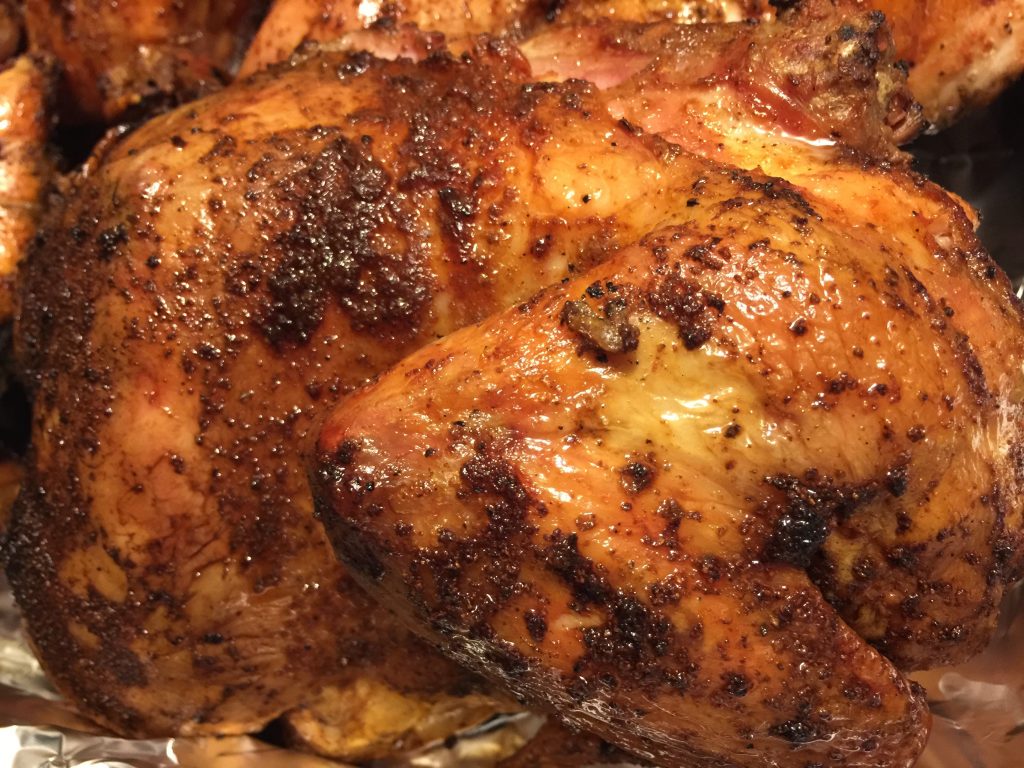 This grilled chicken recipe is amazing and easy. By letting the HeiferDust rub sit in the chicken for a couple hours, it is full of flavor and so tender and juicy.  The olive oil keep it from stocking and causes it to come off the grill golden brown.  If you are looking for the perfect grilled chicken recipe, this is it!
What you need:
1 whole chicken (3-6 lb bird) – split in half
1 bottle of HeiferDust rub all purpose seasoning.
Extra virgin olive oil
1 Charcoal or gas grill
Make It:
Preheat gas grill to 375° to 400°. If using a charcoal grill, build fire using ample amounts of charcoal on one side of grill so you can use indirect heat method for cooking chicken halves.
2 hours prior to cooking, rub olive oil on chicken halves and coat with heiferdust liberally on both sides. You can marinate overnight if desired.
Place chicken halves on grill (not directly over flames), skin side up and close lid. Vent accordingly. Cook chicken for at least 45 min to 1 hour or until inside of chicken breast reaches 170° temperature. Cooking times can be adjusted longer for cooler outdoor climates. Avoid flipping chicken during cooking process. Chicken should be golden brown when done.
Remove from grill and let rest for 10 minutes before serving.