Juicy Grilled Tomahawk Steaks
Juicy Grilled Tomahawk Steaks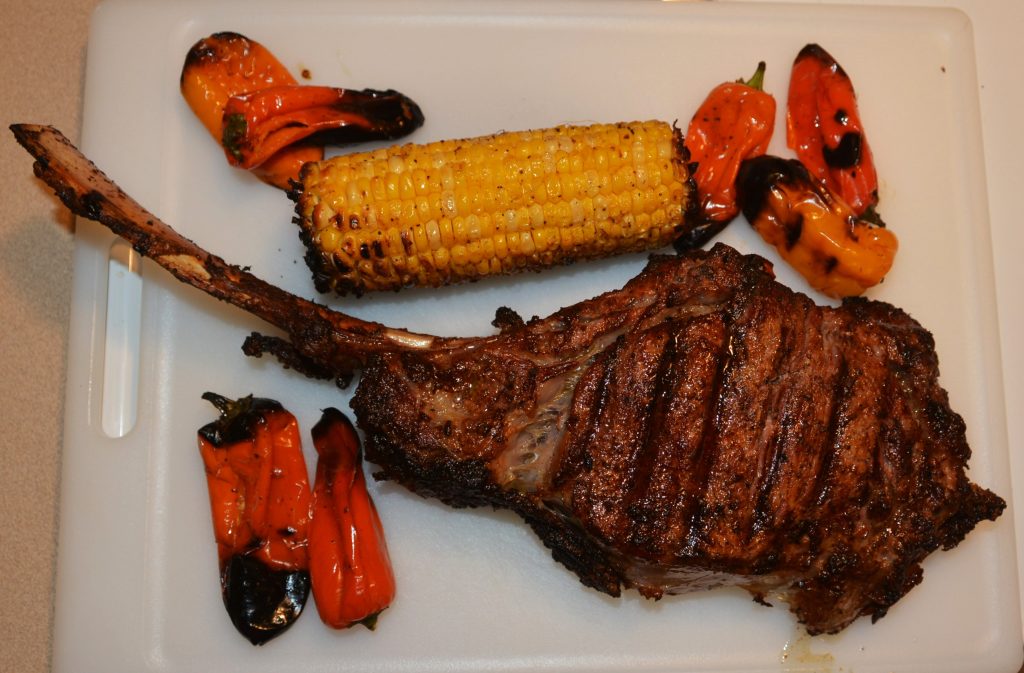 Grilling the perfect tomahawk steak is easy.  One of the best kept secrets to success, is having your grill at the right temperature, your meat rested (at room temperature before grilling) and the bone wrapped in tin foil (to keep it from burning). Make It:
Preheat your grill to 400°.   If using charcoal, build your fire in the center of your grill.  When coals are the right color and temperature, spread them all along your cooking grate equally.
At least 2 hours before and as much as 1 day before, coat your steaks with heifer dust seasoning (liberally) and let its tenderizer do its magic.   One of the key things, is to let your 24 to 30 oz (1 3/4 " to 2″ thick) tomahawk steaks get to room temperature in the center before putting them on the grill.
When coals are ready and grill is at the 400° temperature, its time to place your tomahawk steaks on the grill.   Close the lid and let them cook for about 8 to 10 minutes, turning them 1/4 turn so the grill marks will be on them at about 5 minutes.   After 10 minutes, turn steaks over and allow them to cook for another 8 to 10 minutes.   If you have a meat thermometer and like your steaks medium rare, you can pull the steaks when center reaches 135°.   If you want your steak a little more done, cook a little longer until inside temperature reaches about 150°.   Any more done than that, you are going to loose your juiciness and tenderness.
Hope you enjoy your tomahawk steaks!